Align Q
Align Q More - An extended version!
---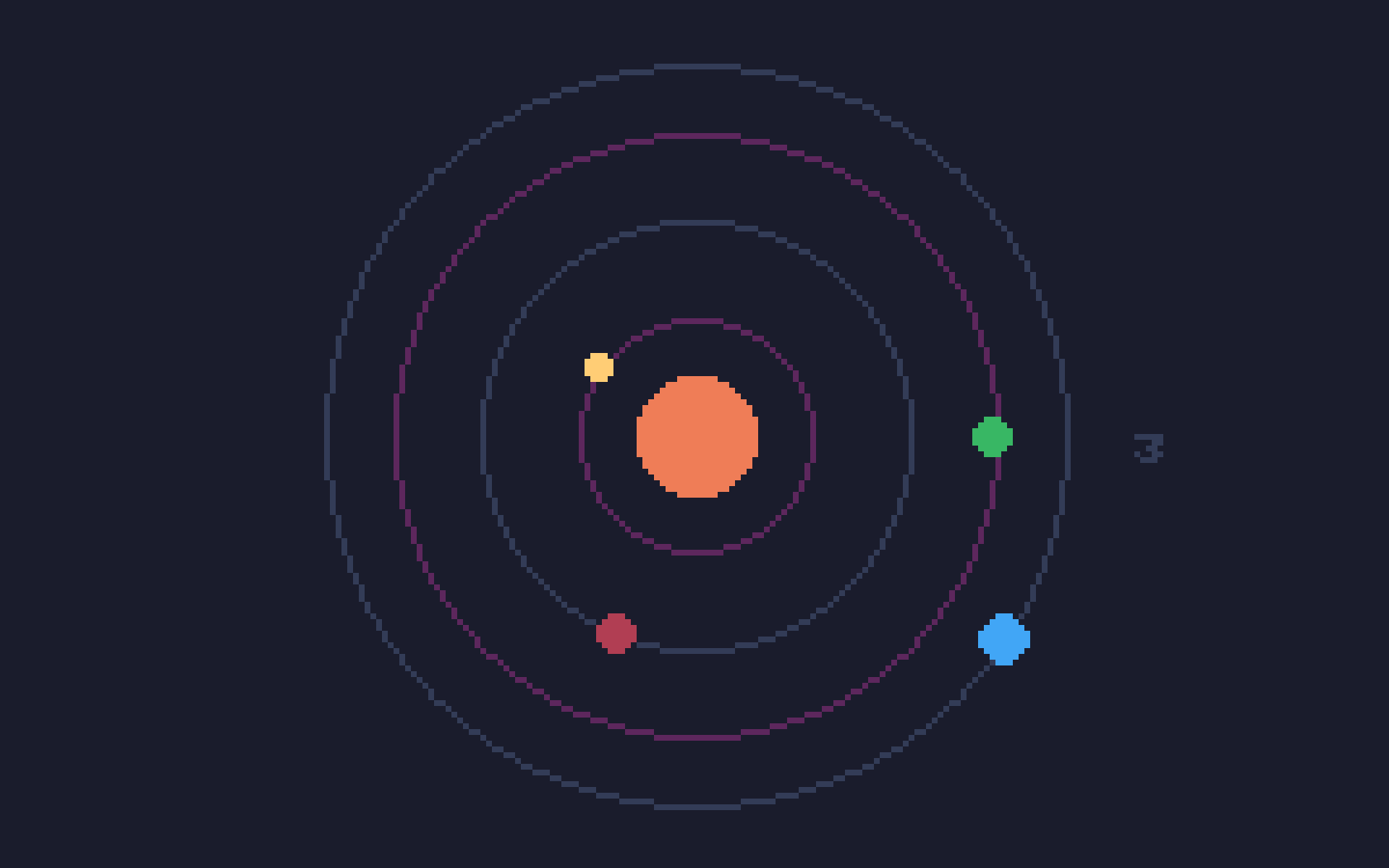 I have released Align Q More, an extended version of Align Q! And it has a lot of new things!
First, there is now a whole new planet to make the game a bit more challenging! But you can still switch back to 3 planets if it's giving you too much trouble.
The game mechanics is now reversed, instead of slowing planets down you accelerate them. I found that it's easier to strategize your moves this way. (And makes more sense - if you have a massive engine on a planet you would like to go faster, not slower!)
You now have control of all planets instead of just one. It complicated controls a bit, but it should be easy to get used to. And you can remap them in the Escape menu to your liking.
A lot of people also requested music and sound effects, and you have been heard (pun not intended)! I have composed a simple music track for the game and added a sound effect when you align planets. You can still mute music with M on keyboard and listen to something you like (and I won't blame you for that, since it's my very first composed track). :-P
So go ahead an give it a try. I hope it is as calming as the original game! And leave your suggestions on how I can improve it.