Align Q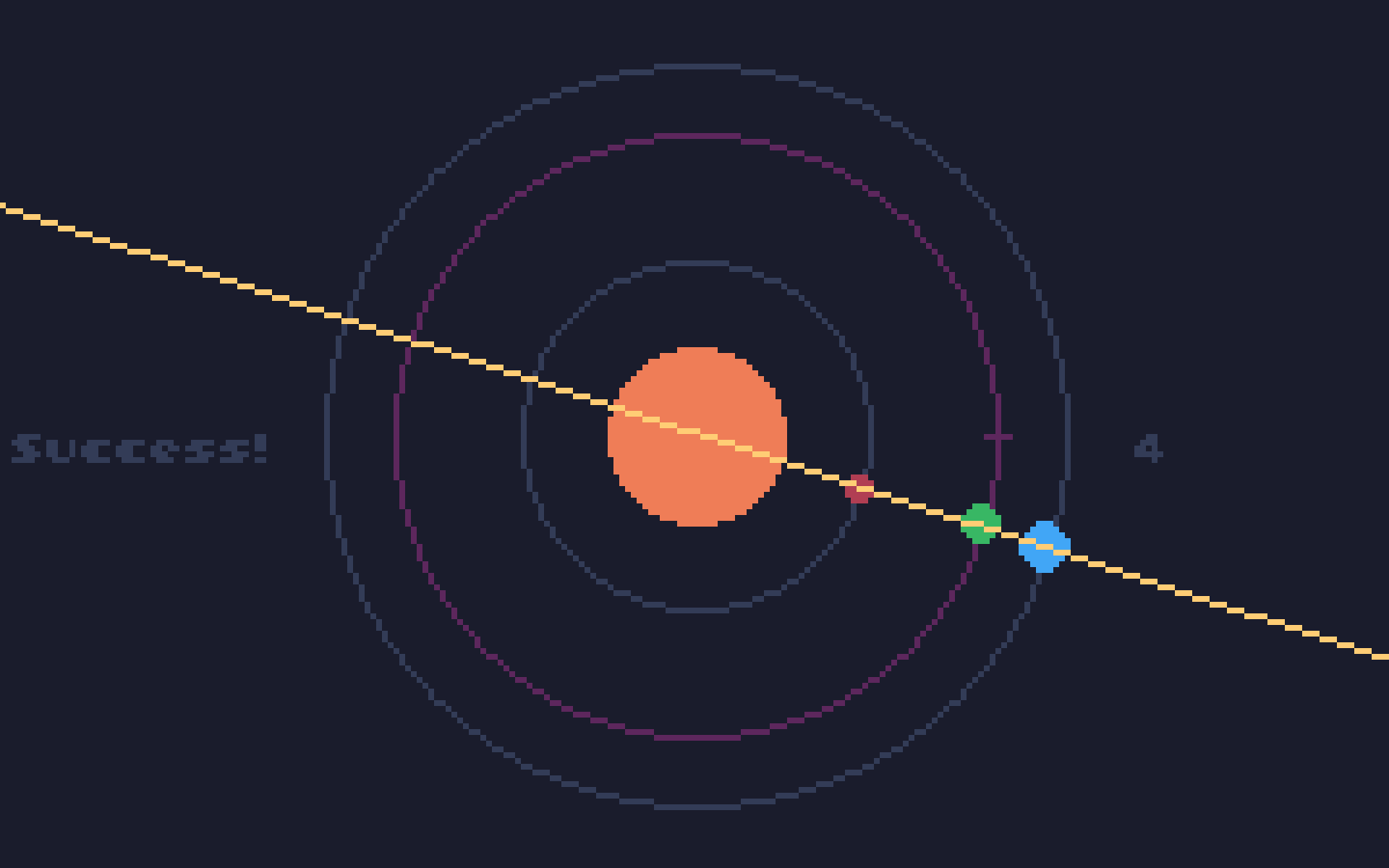 Align Q was created for TweetTweetJam 4 with the goal of writing a game in less than 560 characters of code.
It was definitely the most fun programming challenge I have faced yet! Not only I had to work with a completely new platform for me, TIC-80, I also had to think of a game that would fit in this ridiculously small amount of code.
Inspired by the game Twyruss submitted to the same jam, I decided to create a game where you have to align planets.
Though very basic concept, the game turned out quite well! Seeing the line striking all planets when you align them is kind of satisfying and makes you want to try again.
That's why I spent precious characters to add the reset button, even though it's already available via the ESC menu. This game is meant to be replayed multiple times, so the reset option should be available as easily as possible.
My game wouldn't be half as enjoyable as it is without the awesome Sweetie 16 palette, created by GrafxKid. A huge thanks to him! A programmer can only do so much without great artists out there.
And of course thanks to Vadim Grigoruk (@nesbox) and all TIC-80 contributors for this great FOSS fantasy computer!